[ad_1]

Nearly 100 people have likely contracted blastomycosis in an outbreak at the Billerud Paper Mill in Escanaba, Michigan, according to numerous reports and a press release from Public Health Delta & Menominee Counties (PHDM).
Blastomycosis is an infection caused by a fungus called Blastomyces, per the Centers for Disease Control and Prevention (CDC). 
As of April 7, there were 19 confirmed cases and 74 probable cases among employees of the paper mill, per the press release.
FRIGHTENING NEW FUNGUS 'CANDIDA AURIS': WHAT IS IT? WHO IS SUSCEPTIBLE?
Health agencies are still working to identify the source of the exposure. The fungus thrives in moist soil and decomposing wood and leaves, according to the CDC.
About a dozen of the mill's employees have been hospitalized, as local outlets reported.
The PHDM was first notified of several pneumonia infections among mill employees on Feb. 28, with the first symptoms beginning in January and February.
"Early testing has indicated that these infections may be caused by a fungal infection called blastomycosis," the PHDM stated in the press release. "Additional testing to confirm these results may take a couple of weeks and is underway."
It can take anywhere from three weeks to three months for symptoms to appear after exposure to the fungus, per the CDC.
Over 10% of mill employees could be infected
The Billerud Paper Mill began operations in 1911. It employs 885 people, nearly 100 of which could be infected with blastomycosis.
The mill produces up to 730,000 tons of paper per year, according to a fact sheet on its website.
It can take anywhere from three weeks to three months for symptoms to appear.
The facility is located in Escanaba, a small community in Delta County in Michigan's Upper Peninsula.
"The health and safety of our Escanaba employees is our first priority," said Brian Petersen, the mill's vice president, in a statement. 
"Although the source of the infection has not been established, we continue to take this matter very seriously and are following recommendations from health and government officials and implementing numerous, proactive steps to protect the health and safety of our employees, contractors and visitors."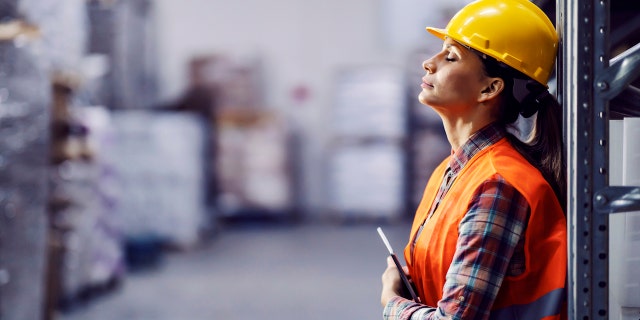 It has been reported that Billerud has provided its employees with N95 masks and is deep-cleaning the facility to help prevent further infections.
Local and national health agencies investigating the outbreak include PHDM, the Michigan Department of Health and Human Services, the CDC and the National Institute for Occupational Safety and Health.
Mike Snyder, health officer for Public Health Delta & Menominee Counties, told Online News 72h Digital that because this is an ongoing investigation, the agency is not making any statements at this time, aside from its weekly press releases.
What to know about blastomycosis
The Blastomyces fungus is found in the midwestern, south-central and southeastern U.S., predominantly in the Ohio and Mississippi River valleys, the Saint Lawrence River and the Great Lakes, per the CDC.
POTENTIALLY DEADLY, DRUG-RESISTANT FUNGUS SPREADING RAPIDLY IN US
People can contract blastomycosis by breathing in "microscopic fungal spores," the CDC states on its website.
For most people, the fungus does not cause illness. 
Some, however, will develop symptoms including fever, cough, night sweats, chest pain, fatigue, joint pain, muscle aches or weight loss.
Blastomycosis does not spread from person to person.
Those with compromised immune systems face a higher risk of the infection spreading into their skin, bones, joints and central nervous system, per the CDC.
"Blastomycosis does not spread from person to person or between animals and people," stated the press release from PHDM.
Prevention and treatment
There is not currently a vaccine for blastomycosis.
If a person has a job that involves disturbing soil and develops symptoms of the infection, the CDC recommends seeing a health care provider for early diagnosis and treatment with prescription antifungal medication. 
Additionally, the CDC says any infected employees should contact their employers' occupational health, infection control, risk management or safety/security department.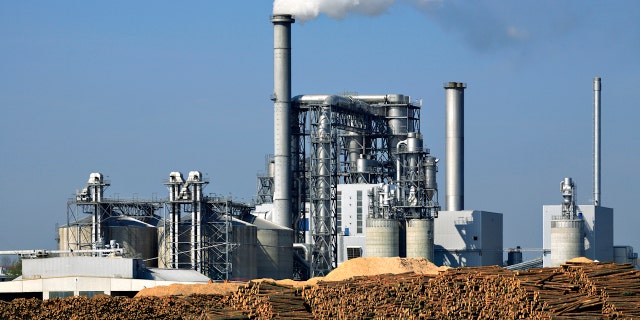 Because the fungus that causes blastomycosis is common in the environment for some areas, limiting exposure can be difficult. Those who have weakened immune systems may want to avoid areas where the soil is disrupted, the CDC says.
The PHDM recommends wearing personal protective equipment, including facemasks or respirators, eye protection and gloves, to reduce the risk of inhaling the fungal spores when working in areas where soil may be disturbed.
CLICK HERE TO SIGN UP FOR OUR HEALTH NEWSLETTER
Additionally, the agency recommends avoiding moving or digging soil on windy days, only moving leaf litter when it is dry, covering soil and yard materials, ensuring adequate drainage of water, and installing walkways over wet areas to avoid walking through muddy soil, as stated in its press release.
CLICK HERE TO GET THE Online News 72h APP
Online News 72h Digital reached out to the Billerud Mill, the Michigan Department of Health and Human Services and the USW Local 21 — the largest union at the mill — for comment.
[ad_2]

Source link